Acetone – organic matter, the simplest representative of saturated ketones. It is a liquid that has no color and a pronounced sharp smell.One of the main dangers while working with acetone – its flammability. This has to be taken into account, since acetone evaporates quickly, and the resulting cloud can spread to the place of ignition (heat or spark) far from the place of work with it. Acetone is poisonous, but belongs to low-hazard substances (hazard class IV, health safety category NFPA – 1).The Council Regulation (EC) No 111/2005 of December 2004 laying down rules for the monitoring of trade between the Union and third countries in drug precursors does not lay down import licensing / authorisation requirements for Acetone (CN code: 2914 11 00 CAS: 67-64-1, category 3. scheduled substance)
CHARACTERISTICS
| Quality Data | Standarts |
| --- | --- |
| Form | clear colorless liquid |
| Mass fraction of acetone, % not more | 99,75 |
| Density at 200С, р4 20, g / cm3 | 0,789-0,791 |
| Mass fraction of water, % not more | 0,2 |
| Mass fraction of methyl alcohol, % not more than | 0,05 |
| Mass fraction of acids in terms of acetic acid, % not more than | 0,001 |
| Resistance to oxidation by potassium permanganate, h, % not less than | 4 |
APPLICATION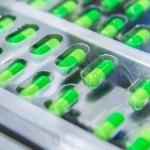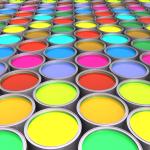 Paint-and-lacquer materials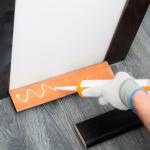 Glues and various compositions for construction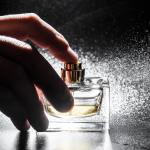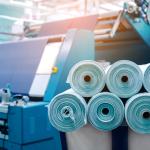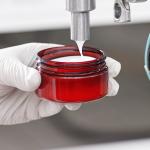 Household and beauty products
Application area
Acetone is one of the most common and affordable solvents that are used both in everyday life and in various industries. Considering the possibility of purchasing in bulk and low prices for acetone, it is widely used:
at factories of the chemical industry;
in the textile industry;
in the pharmaceutical industry;
at enterprises producing varnishes, paints, solvents;
in the production of methyl methacrylate;
in the production of synthetic rubber;
in the production of bisphelone;
in furniture production;
in the production of fiberglass;
in the production of celluloid;
in the production of smokeless powder;
in the production of artificial leather;
Due to its good paint dissolution properties, acetone is most often used in the paint and varnish industry, as well as in car repairs.
Acetone is a slightly toxic liquid, which allows it to be actively used for the extraction of various substances from their solutions. This property is used in the manufacture of medicines, in the food industry and metallurgy.
Due to its high ability to dissolve various substances, acetone is often used in everyday life. It is used to remove paint stains, degrease metal and ceramic surfaces, remove salt deposits, etc.
Features of production
Acetone belongs to chemicals, the production technology of which is well known and improved to the smallest detail. Thanks to this, its production is very economical, which makes it possible to reduce prices per kg of acetone. Today, several methods of making this solvent are used:
o secondary product of hydrocarbon oxidation;
o cumene method;
o melissa and grain fermentation